CSETV & Vegaste Technologies / PlantX (CSE:VEGA) w/ Julia Frank | New Canadian Stocks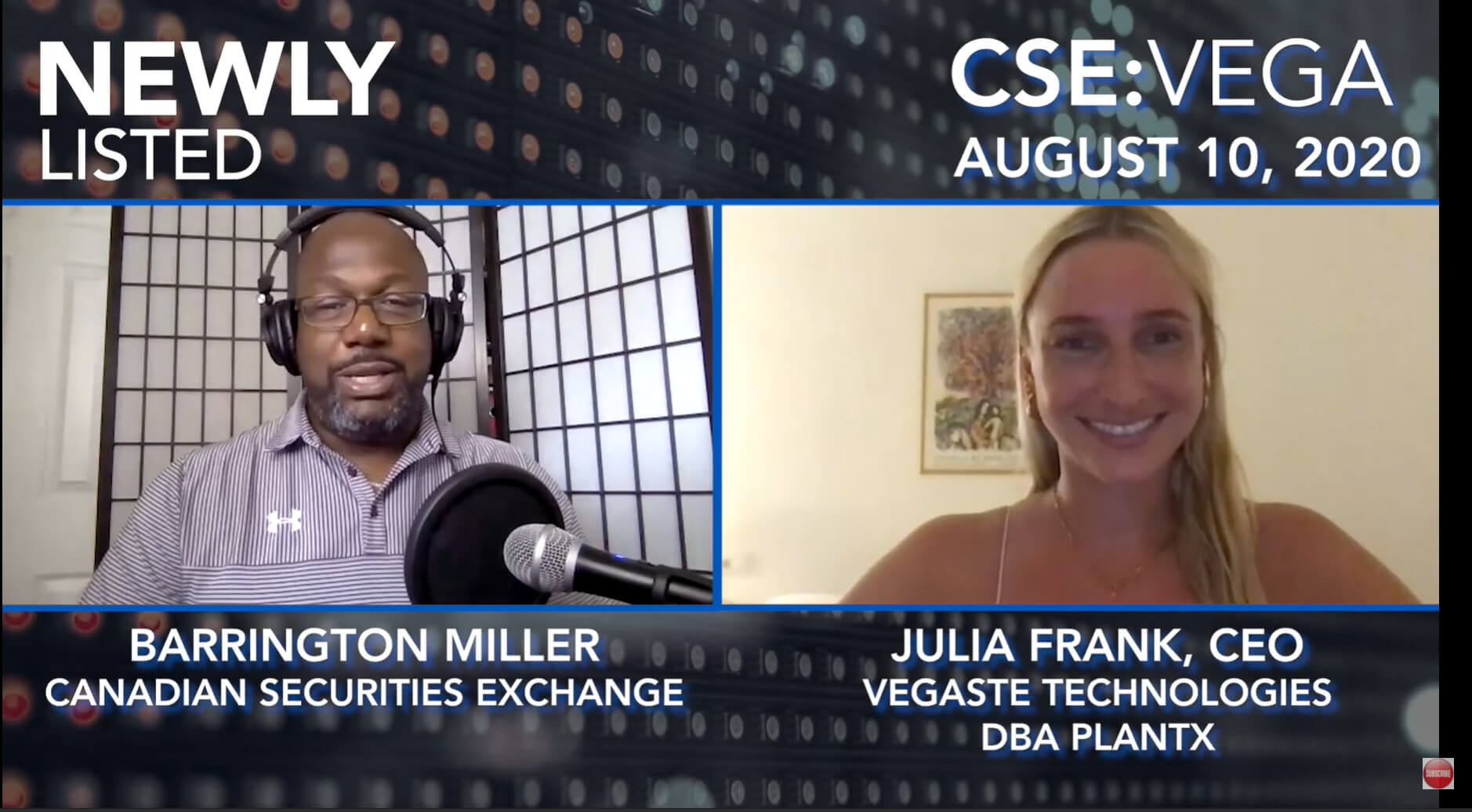 Vegaste Technologies Corp. – doing business as PlantX – is a newly listed public company on the Canadian Securities Exchange stock market under the symbol VEGA.
CSE's Barrington Miller chats with company CEO Julia Frank to discuss the company's ambitions to create the ultimate one-stop-shop for everything plant-based. In addition to offering pre-made meals and indoor plant deliveries, the company currently has plans underway to expand its product lines to include cosmetics, vitamins, clothing, and its own water brand. PlantX eliminates the barriers to entry for anyone interested in living a plant-based lifestyle, and thriving in a longer, healthier, and happier life. Julia also shares how she met company founder Sean Dollinger, who shared a similar passion and vision for a plant-based lifestyle.
#CSE #NewlyListed #VEGA