ECOMMERCEA Canadian-Based Tech Company is Bringing Plant-Based Foods to the Masses – Here's How: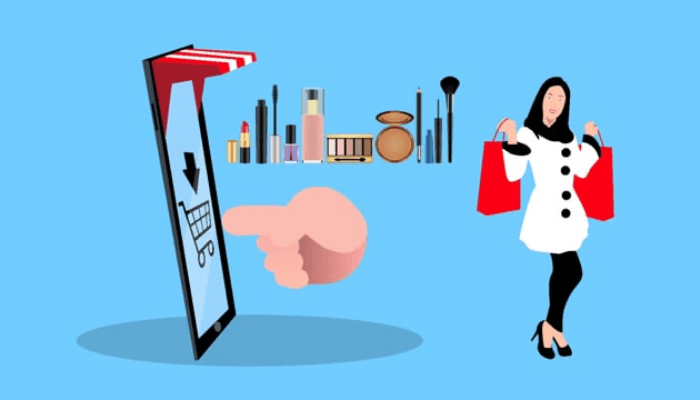 Ten years ago, individuals with a plant-based lifestyle had to scour their grocery stores, searching for one brand of tofu and comb through lists of ingredients to ensure the food they were consuming followed their dietary requirements. Today, being plant-based is easier than ever, but PlantX is revolutionizing the plant-based market by combining plant-based products with a simple, e-commerce platform.
According to the Plant Based Food Association, the retail market for plant-based foods in the US grew by 27% in 2020, a record-breaking year in the industry. With plant-based lifestyles becoming more prominent, and the health benefits of plant-based, whole food diets becoming well-known, the global market is positioned to continue rapid growth. PlantX brings together the rising popularity of plant-based lifestyles and the ever popular e-commerce industry, which is expected to grow by 50% over the next 4 years, reaching $7.4 trillion worldwide by 2025.
With impressive strategic business initiatives and growth quick enough to match the plant-based market, PlantX is poised to impress consumers in North America and beyond. By breaking down their approach, we can see how each strategic initiative comes together to propel PlantX as an industry leader.
Ambitious Market Expansion 
Consumers in North America, and many other countries, have seen the rise in e-commerce giant, Amazon, continue to offer more features, easier access, faster delivery, and more. PlantX is quickly building a similar roadmap. By opening brick and mortar stores in major cities such as Toronto and Chicago, the organization is able to make same-day grocery delivery a reality in major cities and ensure fast distribution to other cities around North America.
Additionally, PlantX continues to enter adjacent markets such as plant-based meal delivery services and actual plant sales. The organization's holistic approach to a plant-based, healthy lifestyle provides endless opportunities and niches to explore.
Brand Growth Initiatives
After successfully listing thousands of plant-based products in one place, becoming a one-stop-shop for individuals with plant-based lifestyles, consumers can expect to see PlantX develop custom products under their own brand name that will be listed on their e-commerce marketplace. With R&D investments growing, PlantX will soon launch its very own water brand in the near future, which of course, can be found by consumers on the PlantX website.
With many brand-recognition initiatives taking place in 2022 and beyond, we expect the growth of this organization will continue showcasing rapid upward numbers for years to come.
Community Building
Lifestyle is synonymous with community. By enabling those with a plant-based lifestyle to find a community through PlantX, brand loyalty will spike, and word of mouth recommendations will bring more business to PlantX. With the launch of its app, the PlantX community is easier than ever to access. People can share recipes, talk to one another, use a library of workouts, and learn from health and wellness experts. Enabling a community is critical to any organization's success, and PlantX is placing community at the forefront of everything it does.
Thoughtful Acquisitions
All over Canada and the US, PlantX has its eyes on businesses and eateries that fit into its goal of making plant-based living as accessible as possible. By acquiring Little West, a juice bar in southern California, Locavore, a plant-based café in Squamish, BC, and even Bloombox Club, a UK-based plant delivery service, PlantX is using action to showcase what the brand is capable of. With a number of impressive acquisitions under its belt, PlantX continues to grow in revenue and customer metrics, making it a great growth investment for investors who see the potential of plant-based businesses.
Impressive Revenue Growth 
Recently, PlantX announced that its June revenue hit nearly $1.5 million, which is an impressive monthly number for the organization. Steady revenue growth in recent months ensures investors that PlantX will continue its upwards trajectory and excel in both organic and inorganic growth opportunities, such as acquisitions. It's clear that the organization's leadership is bold and ready to shape what the future of the plant-based industry looks like.
This is Just the Beginning for PlantX
Just five months after the platform's launch, it was seeing 7-figure revenue numbers on a monthly basis. It has become abundantly clear that the market was waiting for something like PlantX to fill a need in the plant-based community, and it has exceeded expectations. By employing a bold growth strategy, continuing to build brand awareness, and investing in R&D, PlantX has become an industry leader. This is just the beginning for this e-commerce disrupter and the plant-based community is ready to see what comes next.