Chef Matthew Kenney, PlantX Partner To Expand New Deli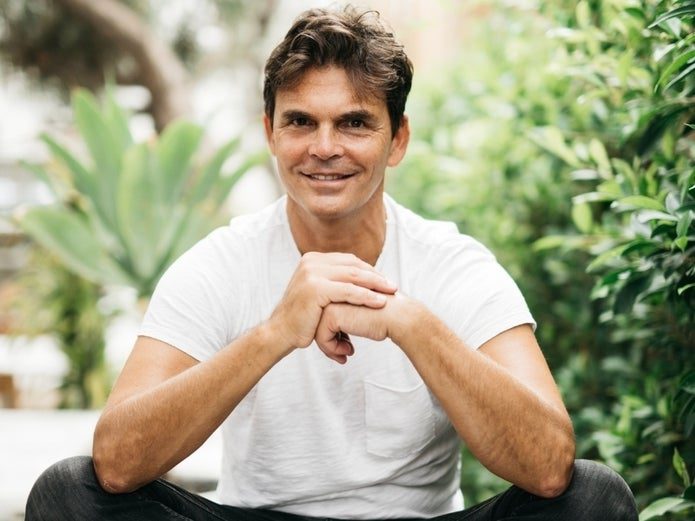 A plant-based deli in Venice is now part of a special partnership and acquisition with Chef Matthew Kenney and PlantX.
VENICE, CA — A plant-based neighborhood store from renowned Chef Matthew Kenney, New Deli by PlantX, is open in Venice, and now the company is growing. In a new partnership and acquisition, PlantX plans to acquire New Deli in a $1,569,999 deal, the companies announced.
The new marketplace is styled as a modern convenience store — but stocked with healthy, sustainable options — at 2524 Pacific Ave., Venice, right between the iconic Venice canals and a few blocks from the beach. It sells everything from household supplies and personal hygiene products to frozen foods, pantry staples, snacks, beer and wine. By May 15 it will be New Deli by PlantX.
The Dogtown location is partnering with PlantX and Matthew Kenney Cuisine. Together, they plan to educate and provide more people access to a plant-based lifestyle.
"MKC and PlantX are fully aligned in our collective mission to offer whole, plant-based alternatives to the general public," Chef Matthew Kenney said in a statement. "Along with our retail and ecommerce initiatives, we are committed to investing in and developing innovative products that bring a sustainable and healthful change to the culinary landscape."
Stores will soon be known by New Deli by PlantX. Other brick-and-mortar plant-focused bodegas and delis are planned for San Diego, Tel Aviv, Israel and Squamish, Canada. The group also has plans to expand to more cities and countries.
"We aim to redefine the meaning of the conventional retail experience by making plant-based options more accessible and to do so quickly," said Kenney, who was appointed as Chief Culinary Officer of PlantX. "We hope to launch more than 100 locations of New Deli by PlantX within the next 12 months, and to ultimately become the largest convenience brand in the world. Our goal is to hit $100M in revenue between meal delivery and retail expansion in the next 12 months."
The move aims to expand the company's growth and reach new audiences.
"We are honored and humbled to have the godfather of vegan cuisine lead the growth of our young company," Sean Dollinger, PlantX Founder, said. "Matthew will provide invaluable wisdom that will give PlantX a competitive edge in the fast-growing plant-based space."
Kenney has been a leading chef in the plant-based cuisine world. He's written 12 cookbooks, a best-selling memoir, educated people worldwide and created Matthew Kenney Cuisine. He graduated from the French Culinary Institute and, after working in upscale New York City kitchens, opened a number of his own highly regarded restaurants in New York and along the East Coast. He has earned several awards, including being named one of America's Best New Chefs by Food and Wine Magazine and was twice nominated as a Rising Star Chef in America by the James Beard Foundation.
Kenney has appeared on food and talk shows. He often speaks about food and health. You can watch his TEDx talk from 2011:
PlantX's platform offers more than 10,000 plant-based products. The company also offers meal and indoor plant deliveries and has plans to add even more items to its product lines, including cosmetics, clothing and its own water brand.