Motif FoodWorks Raises $226 Million Amid Rising Interest In Plant-Based Edible Alternatives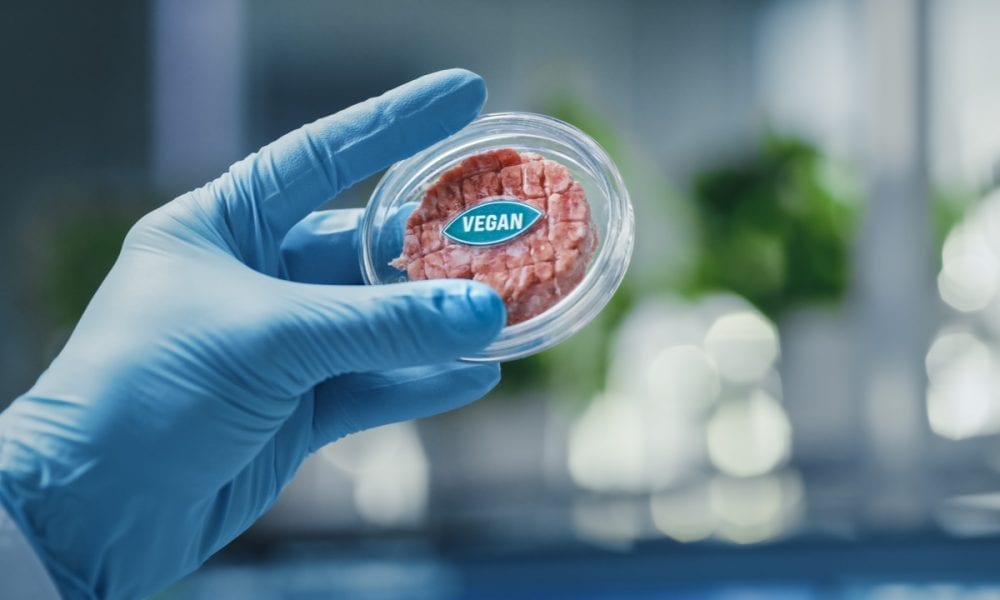 Funding for plant-based proteins continues to pour in to the sector, as Boston-based food technology company Motif FoodWorks announced a $226 million Series B fundraise Wednesday (June 16). The company said it will use the funds for research and development, building out its technology, and growing its staff and its footprint.
"Plant-based foods have the potential to unlock enormous benefits for people and the planet, but that will only happen if they live up to, or even exceed, what consumers expect from animal-based counterparts," said Jonathan McIntyre, Motif FoodWorks chief executive officer (and former SVP of research and development at PepsiCo for more than eight years), said in a statement. "With support from our investors, we're advancing the understanding of food science and design to make plant-based foods better tasting, more nutritious and so desirable that people actually crave them."
The company's stated aim is to "rewrite food design rules," using a combination of in-house and external scientific research and consumer data in creating its foods. The company seeks to create plant-based fats that are enjoyable to eat, to identify new meat-free proteins with its biotechnology partner, and to examine these proteins' potential as food ingredients, among other goals.
The news amid a wave of investor interest in the plant-based category, with new companies bringing in millions each week, and with oat milk company Oatly going public last month (May 20) with a $13.1 billion valuation. While these numbers may seem outsized, it is worth noting that the global market for plant-based meats is projected to reach over $20 billion by 2030, and that plant-based food sales reached $7 billion in 2020, up 27 percent from the year before. Plant-based hopefuls would like the category to ultimately become the main way people consume protein, which, considering that the global meats market is expected to reach about $870 billion in 2021, up from around $840 billion in 2020, would suggest a huge opportunity for plant-based foods down the line.
So what does it take to capture this opportunity? A survey conducted last month (May 2021) found the most popular reason consumers turn to meat-free products is that they believe they are healthier than meat products, the second most common motivation for eating meat-free products is concern for the environment, and the third most common is believing that meat-free products are more ethical overall. While taste was lower on the list, that may itself mark an opportunity for brands to win loyalty through improving the flavor of their products.
"A lot of the plant-based folks think that all you need to do is make [a product] plant-based, and it's going to sell,"  Seth Goldman, chair of the board for Beyond Meat,  co-founder and former CEO of Honest Tea, and co-founder of Eat the Change and PLNT Burger, told PYMNTS in April. "And there, the key is, taste is still the leading, most important variable. Like it's great if it's plant-based, but it has to be delicious … We've seen some products in this plant-based category that we literally can't swallow, and that's not good."
Motif FoodWorks is geared toward improving both the nutritious content and the taste of plant-based foods, while Oatly emphasizes its nutritious benefits and its environmental impact. Leading plant-based meat substitute company Impossible Foods, meanwhile, has been focused on price, aiming to gain share from beef by making its products more affordable.
"I think [plant-based] will be the new way people shop,"  Sean Dollinger, founder of plant-based eCommerce platform PlantX, recently predicted to PYMNTS. "I believe, over time, people will realize they do not need anything from animals, and they will see how much better they feel."