NA Proactive news snapshot: Progressive Planet Solutions, Arcadia Biosciences, PharmaDrug, Endeavour Mining, Gevo, BioLargo, Killi UPDATE…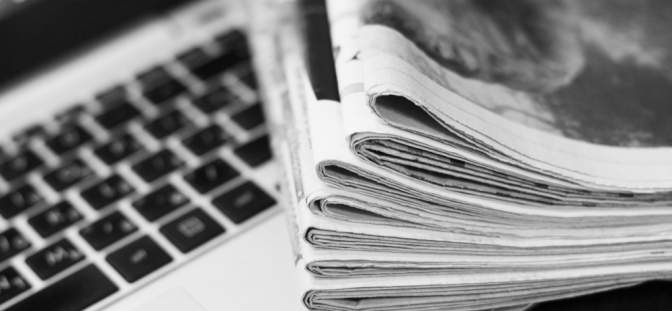 Progressive Planet Solutions Inc. (CVE:PLAN) said it has engaged C&CS Atlantic Inc., whose principal of is Dr Michael Thomas, to complete the testing required to commercially launch PozGlass SCM. In 2020, the University of Alberta conducted an initial set of tests on the company's Natural Pozzolan Blend, which showed superior qualities to fly ash as a supplementary cementing material. However, due to the coronavirus (COVID-19) pandemic, the university was only able to complete some of the necessary tests. The additional testing will be conducted in two phases with phase one expected to be completed by the end of April 2021 and phase two in the third quarter of 2021.
Arcadia Biosciences Inc (NASDAQ:RKDA) said it has entered into definitive agreements for a private placement, priced on an at-the-market basis, to raise gross proceeds of approximately $25.1 million The company said several institutional and other accredited investors will purchase 7,876,784 shares of its common stock at a price per share of $3.1925. Additionally, Arcadia has also agreed to issue to the investors' warrants to purchase up to 3,938,392 shares of common stock. The warrants have an exercise price of $3.13 per share, will be immediately exercisable and will expire five and one-half years from the issue date. The potential gross proceeds from the exercise of the warrants, if fully exercised on a cash basis, will be approximately $12.3 million, however, no assurance can be given that any of the warrants will be exercised.
Endeavour Mining Corp (TSE:EDV) (OTCMKTS:EDVMF) (FRA:E5Y1) reported its eighth consecutive year of achieving its annual output guidance and unveiled record production for its fourth quarter and full year. Despite the challenges posed by the pandemic, it generated 908,000 ounces of gold in 2020 to end-December, which was a 39% increase on 2019. In the fourth quarter, the miner produced 344,000 ounces of the yellow metal, while all-in-sustaining-costs (AISC) decreased by 15% to around US$770 per ounce. Endeavour runs six producing mines across Ivory Coast and Burkina Faso. It also has four potential development projects in West Africa.
Gevo Inc (NASDAQ:GEVO) announced Monday it has closed on a registered direct offering that raised more than $321 million to fund projects and for general corporate purposes. Under the financing scheme, the Englewood, Colorado-based company said it sold 43.75 million shares at $8 each priced at-the-market under Nasdaq rules. HC Wainwright & Co acted as the exclusive placement agent for the offering. Citigroup acted as capital markets advisor to Gevo. Stifel and Roth Capital Partners also acted as advisors to Gevo.
GoviEx Uranium Inc (CVE:GXU) (OTCMKTS:GVXXF) said Monday that as part of the balancing in the Solactive Global Uranium & Nuclear Components Total Return Index, its shares will be included in the index composition for the Global X Uranium ETF. The Global X Uranium ETF tracks the index. GoviEx will also be included in the Solactive Global Uranium Pure-Play, effective February 1. GoviEx said it is already included in the index composition for the North Shore Global Uranium Mining ETF. "The inclusion of our shares in both of these key uranium and nuclear indices is a vote of confidence in our Company and our assets. With our recently completed financing, GoviEx is very well positioned for the continued advancement of our project pipline," said Executive Chairman Govind Friedland in a statement.
KWESST Micro Systems Inc (CVE:KWE) announced Monday that Canadian General (Retired) Rick Hillier will lead its new International Advisory Council, which will provide guidance to the company on its strategic build-out on a global scale. General Hillier served as Canada's Chief of Defence Staff (CDS) from February 2005 to July 2008. He is noted for "getting stuff done" and was instrumental in securing additional funding and modernized equipment for the Canadian military in support of Canada's mission in Afghanistan. In November 2020, Ontario Premier Doug Ford appointed General Hillier to oversee the province's vaccination task-force in response to the COVID-19 pandemic. "We are delighted and honoured that General Hillier, one of Canada's most revered and universally respected Chiefs of Defence Staffs, has accepted this lead advisory role at KWESST, and we look forward to his wise counsel," said KWESST executive chairman David Luxton in a statement.
PharmaDrug Inc (CSE:BUZZ) (OTCMKTS:LMLLF) announced Monday it has signed a definitive agreement finalizing the acquisition of biotechnology firm Sairiyo Therapeutics Inc in an all-stock deal valued at C$7.5 million. Sairiyo's lead drug candidate, Cepharanthine, is a repurposed and reformulated naturally derived compound being developed to treat rare forms of cancer. Cepharanthine was recently granted orphan drug designation by the US Food and Drug Administration (FDA) to treat esophageal cancer, a market that is expected to reach US$1.5 billion by 2023.
BioLargo Inc (OTCQB:BLGO) reported record unaudited FY2020 revenue for the year ended December 31, 2020, that climbed 31% year over year to approximately $2.4 million. The company also generated record unaudited 4Q revenue, as at December 31, of about $900,000, a 36% quarter-over-quarter increase, and reduced its debt obligations by converting approximately $3.7 million in notes payable to equity.
Killi Ltd (CVE:MYID) (OTCQB:MYIDF) CEO Neil Sweeney wrote a column that appeared in InformationWeek on January 21, arguing that new privacy legislation is changing the data landscape for businesses and consumers alike. The General Data Protection Regulation (GDPR) in Europe and the California Privacy Rights Act (CPRA) have "set the stage for a new era of privacy protection for consumers," Sweeney wrote. "Whether we are prepared or not, there will be a global shift toward strict data privacy rules in the coming year."
Gold Resource Corporation (NYSEAMERICAN:GORO) told investors that it finished 2020 with a strong balance sheet, which will allow the miner to boost the productivity and life of its Mexico operations. The precious metals producer completed the spin-off of its Nevada, USA business into a separate firm on the last day of last year in order to focus on Mexico and ended 2020 with $25.4 million in cash, it told investors. Its Mexico unit produced around 20,473 gold ounces and 1,189,366 silver ounces in 2020, while in the fourth quarter, output was around 6,854 ounces of gold and 276,902 ounces of silver.
ImagineAR Inc (CSE:IP) (OTCQB:IPNFF) (FRA:GMS1) announced Monday a partnership agreement with BOOK YOUR STADIUM to deliver 'one-of-a-kind' augmented reality (AR) experiences from soccer clubs in LaLiga (Spain) to fans around the world. The clubs, which BOOK YOUR STADIUM is currently offering in the platform are Real Madrid CF, Real Sociedad CF, Real Valladolid CF, Valencia CF, Athletic Club, Osasuna, Real Betis Balompie and RC Celta. Throughout 2021, several national and international clubs are expected to join the platform.
Aurania Resources Ltd (CVE:ARU) (OTCQB:AUIAF)( FRA:20Q) said Monday that it had identified an "extensive" target area near the edge of the Tsenken Central magnetic feature on its flagship Lost Cities – Cutucu project in Ecuador. The company said the new target area, which it called Tskenken West, extends 3.5 kilometres westward from Tskenken N1. Aurania is gearing up to start drilling at Tsenken N1 and Tskenken West, with final preparations currently underway, according to a statement.
Medexus Pharmaceuticals Inc. (CVE:MDP) (OTCQX:MEDXF) (FRA:P731) said it has renewed and expanded its distribution agreement for NYDA, a market-leading treatment for head lice, through to September 26, 2026. The agreement with G. Pohl-Boskamp GmbH & Co KG provides the company with exclusive Canadian distribution rights for NYDA and includes a commitment related to bringing new and innovative solutions to the Canadian market. The initial agreement with Pohl-Boskamp was signed in 2011 and the first extension was announced in June 2015.
Champignon Brands Inc (CSE:SHRM) (OTCQB:SHRMF) is opening a third ketamine clinic in Ottawa, it announced Monday. The new clinic is the first community-based centre in the city that provides ketamine treatment for adults with depression, the Vancouver-based company said in a statement. Champignon operates two other Canadian Rapid Treatment Centre(s) of Excellence (CRTCE) in Mississauga and Toronto.
Fury Gold Mines Limited (TSE:FURY) (NYSEAMERICAN:FURY) (FRA:AUN1) shared results Monday from its first exploration drill hole (B1) targeting a 660-metre (m) extension from the known resource at its Eau Claire deposit in the James Bay region of Quebec.  The Canada-focused exploration company said the drill hole intercepted 3m of 2.59 g/t gold within a broader interval of 8m of 1.21 g/t gold at a drill depth of 643m to 651m. Importantly, the gold mineralization was associated with quartz-tourmaline veining and amphibole alteration, which is consistent with mineralization within the defined resource at the Eau Claire deposit, noted the company.
Valeo Pharma Inc (CSE:VPH) (OTCQB:VPHIF) (FRA:VP2) has received notice of a positive recommendation from Quebec's Institut national d'excellence en santé et en services sociaux (INESSS) to the Health Minister concerning its medications for the prevention and treatment of thromboembolic disorders.  In a statement Monday, the company said the recommendation calls for the inclusion of its Low Molecular Weight Heparin biosimilar (LMWH), Redesca and Redesc HP, on the list of medications covered by the Régie de l'assurance maladie du Québec (RAMQ).  "We are very pleased to have received a positive recommendation by INESSS, a key milestone in the coming commercial launch of Redesca," said Steve Saviuk, Valeo's CEO.
NexTech AR Solutions Corp (OTCQB:NEXCF) (NEO:NTAR) (FRA:N29) has reached a deal to become a preferred channel partner of Strategic Site Selection, a firm that secures venues and hotels for its industry and association clients' meetings and events.  As an SSS preferred channel partner, NexTech will work directly with clients to create events that bridge the physical and the virtual, while also providing a safe, inclusive and convenient setting for global attendees.  NexTech's Virtual Experience Platform (VXP) combines AR/3D product modeling, human holograms, enterprise-scale streaming services and customized language packs. This provides a solution for SSS clients looking to shift their conferences, meetings and events online during the coronavirus pandemic and in the new digital age.
Endeavour Mining Corp (TSE:EDV) (OTCMKTS:EDVMF) (FRA:E5Y1), the West-Africa focused miner, is to sell its 85% stake in non-core Agbaou gold mine in Ivory Coast to Allied Gold Corp for up to C$80 million, so it can concentrate on high-margin, long-life core assets, it told investors.  Agbaou is an open-pit mine with CIL (carbon-in-leach) processing. In the first nine months of last year, the asset generated 76,713 ounces of gold at an AISC (all-in sustaining cost) of $1,013 per ounce. The sale is expected to conclude on March 1 this year.
Todos Medical Ltd. (OTCQB:TOMDF), an in vitro diagnostics company focused on distributing comprehensive solutions for coronavirus (COVID-19) screening and diagnosis and developing blood tests for early detection of cancer and Alzheimer's disease, has announced a $3.4 million strategic investment from tech-focused venture capital firm Yozma Group Korea. Under the terms of the agreement, Yozma has been issued a one-year $3.4 million convertible promissory note that is convertible into common shares at a fixed price of $0.0599 per share. Todos said it intends to use the proceeds from the Investment primarily to retire outstanding convertible notes, complete the acquisition of Provista Diagnostics for its Videssa breast cancer test and its COVID-19 PCR testing capabilities, and general working capital.
Esports Entertainment Group, Inc (NASDAQ:GMBL) (FRA:40Y1) announced that it has finalized the company's binding agreement for its previously-announced Helix eSports and ggCircuit acquisition.  Esports Entertainment noted that the $43 million transaction, expected to close in 2Q 2021, will comprise 50% cash and 50% GMBL shares, which will be priced upon the closing of the transaction. "With the acquisition of Helix and ggCircuit, we have created the most diversified, US-listed esports entertainment asset in the entire ecosystem," Esports Entertainment Group CEO Grant Johnson said in a statement.
The Valens Company Inc (TSE:VLNS) (OTCQX:VLNCF) (FRA:7LV) reported that it has agreed to acquire premier edibles manufacturer LYF Food Technologies Inc, based out of Kelowna, British Columbia, in a cash-and-stock transaction valued at C$24.9 million, plus up to an additional C$17.5 million in consideration payable upon the business achieving certain earn-out EBITDA milestones. Valens said the acquisition is expected to be accretive to the company's EBITDA and diluted EPS in 2021 and, if all of the milestones are met, the transaction represents an around 4.2x multiple on the last milestone achieved.
Predictmedix Inc (CSE:PMED) (OTCQB:PMEDF), the screening technology-focused company, has made significant progress in showcasing its solution and gearing up sales efforts, it told investors in a corporate update on Monday. The group has developed an innovative platform using artificial intelligence (AI) to collect data, which can identify if someone is under the influence of cannabis or alcohol, but also if someone has an infectious disease such as coronavirus (COVID-19).
Vuzix Corporation (NASDAQ:VUZI) (FRA:V7XN), a leading supplier of smart glasses and Augmented Reality technology, announced on Friday that the Vuzix M4000 Smart Glasses were recently used to perform a successful worksite inspection via a DJI Mavic 2 Pro drone used by Drones4Geology, a Barcelona-based provider of geologic-related drone services. The Rochester, New York-based company said the combined technology was used to access hard to reach areas and bring a different perspective of the study area to the end-customers, including the inspection of cranes, elevated facilities and various machinery.
Newrange Gold Corp (CVE:NRG) (OTCMKTS:NRGOF) (FRA:X6C) reported that a 52 line kilometer induced polarization (IP) and resistivity survey had started at its flagship Pamlico project in Nevada in a bid to better understand two large anomalies. Previous survey work has identified a 'Line 5' chargeability anomaly and a separate, but potentially related one in the 'Skarn Zone', which lies more than 3.8 kilometers (km) to the south-east.
NetCents Technology Inc (CSE:NC) (FRA:26N) (OTCQB:NTTCF), a cryptocurrency payments company, said on Monday that it was in the process of hiring an additional compliance executive to help reduce the workload on a team that has been stretched thin by the rapid growth the company has seen through its platform in 2020. "We deeply appreciate your continued support as we work through this pandemic and paradigm-shift in how business is conducted. To say this year taught us a lot is an understatement. Our move to remote working was not as flawless as we would have liked, especially given that we already lived in what we thought was a digitized world," NetCents founder and CEO Clayton Moore told investors.
VolitionRx Limited (NYSEAMERICAN:VNRX) has announced the opening of "Silver One", its 10,000 square foot dedicated manufacturing facility located on the same science park as its Research and Development laboratory in Isnes, Belgium. The company said it plans to utilize this facility to produce, at large scale, all the key raw materials for its Nu. Q products, such as recombinant nucleosomes and antibodies. Volition will also use the facility to manufacture finished products such as the recently launched Nu.Q Vet Cancer Screening Test and the recently CE-marked blood cancer test. As previously announced, Volition has also opened a small laboratory at California State University in San Marcos, California within the University's Innovation Hub.
PlantX Life Inc. (CSE:VEGA) (FRA:WNT1) (OTCQB:PLTXF) has announced that its common shares are now eligible for electronic clearing and settlement through The Depository Trust Company (DTC) in the United States. DTC is a subsidiary of The Depository Trust & Clearing Corporation, a United States company that manages the electronic clearing and settlement of publicly-traded companies. Securities that are eligible to be electronically cleared and settled through DTC are considered "DTC eligible." This electronic method of clearing securities speeds up the receipt of stock and cash and thus accelerates the settlement process for investors and brokers, enabling the stock to be traded over a much wider selection of brokerage firms. In addition to trading in the United States on the OTCQB Venture Market, the Company's common shares will continue to trade on the Canadian Securities Exchange (CSE) under the symbol "VEGA" and the Frankfurt Stock Exchange under the symbol "WNT1." "We are thrilled with obtaining DTC eligibility, as it represents an important step forward in increasing liquidity, broadening our shareholder base and building a strong presence for our company within the US capital markets sphere", said Julia Frank, PlantX CEO.
Byrna Technologies Inc. (OTCQB:BYRN) (CSE:BYRN) announced on Friday the closing of a new asset-based (ABL) revolving credit facility with Needham Bank. The new ABL provides Byrna with up to $5.0 million available for general corporate purposes and working capital.  In addition to the $5.0 million revolving line of credit, the company also entered into an agreement for a $1.5 million equipment line. Byrna CEO, Bryan Ganz, commented: "Our new credit facility gives us the financial flexibility to meet the strong demand for our flagship product, the Byrna HD, continue to invest in new product innovation, and expand our marketing and branding initiatives.  We view our ability to acquire a new credit facility as indicative of the confidence our creditors have in the Company, management team, and future growth strategy."
Chesapeake Financial Shares, Inc. (OTCMKTS:CPKF) said that at their January 22, 2021′ meeting its board of directors approved payment of a dividend of $0.13 per share to shareholders of record as of March 1, 2021, payable on or before March 15, 2020.
FSD Pharma Inc. (NASDAQ:HUGE) (CSE:HUGE) has announced that it will hold its annual meeting of shareholders on June 29, 2021. The meeting will address normal course matters, including the presentation of FSD's audited financial statements, as well as matters contained in a requisition for a special meeting submitted to the company by certain shareholders claiming to hold in excess of 5.1% of the company's class B subordinated voting shares, including two directors of the company. These shareholders are seeking to reduce the size of the company's board of directors to five, and to replace six of the incumbent directors with three directors selected by such shareholders. Addressing all such matters at a single meeting will spare the shareholders of the company the additional costs and distraction that would be associated with holding two separate meetings in quick succession. Shareholders are not required to take any action at this time in respect of the meeting. Shareholders will receive detailed information about the matters presented at the meeting in a management information circular in early June 2021.
Golden Arrow Resources Corp (CVE:GRG) said the TSX Venture Exchange has consented to the extension in the expiry date of 15,804,012 warrants with original expiry dates of February 25, 2021, March 5, 2021, and March 21, 2021, to new expiry dates of February 25, 2023, March 5, 2023, and March 21, 2023. The exercise price of the warrants is unchanged at 40 cents. These warrants were issued pursuant to a private placement of 15,804,012 shares with 15,804,012 share purchase warrants attached, which was accepted for filing by the exchange effective April 2, 2019.
Bragg Gaming Group Inc (CVE:BRAG) said the TSX Venture Exchange has accepted for filing documentation with respect to its non-brokered private placement announced December 10, 2020, which will see the issue of 2,479,335 common shares at a purchase price of $1.21 per common share with eight placees.
Hillcrest Petroleum Ltd (CVE:HRH) said the TSX Venture Exchange has accepted for filing documentation with respect to its non-brokered private placement announced January 18, 2021, which will see the issue of 25.34 million shares at a purchase price of 5 cents each, together with 25.34 million with an exercise price of 10 cents for a two-year period with 29 placees.
Deep-South Resources Inc (CVE:DSM) said the TSX Venture Exchange has accepted for filing documentation with respect to its non-brokered private placement announced January 6, 2021, and January 7, 2021, which will see the issue of 30,674,739 shares at a purchase price of 15 cents each, together with 15,337,370 share purchase warrants with an exercise price of 22 cents for a two-year period with 88 placees.
Willow Biosciences Inc. (TSX: WLLW) (TSX:WLLW.WT) (OTCQX:CANSF) said it has elected to exercise its right governing the common share purchase warrants of the company issued on October 29, 2020, to accelerate their expiry date. Under the warrant indenture, the company may accelerate the expiry of the 2020 Warrants in the event the volume-weighted average trading price of the common shares of the company on the Toronto Stock Exchange exceeds $1.20 for at least 20 consecutive trading days, which was the case as of the close of markets on January 22, 2021. Any 2020 Warrants that have not been exercised by 5.00pm (Calgary time) on February 28, 2021 will automatically be cancelled.  As of January 25, 2021, a total of 9,320,478 2020 Warrants have yet to be exercised. Each 2020 Warrant is exercisable to acquire one common share at an exercise price of $0.85. If all 2020 Warrants are exercised, proceeds to the company will total $7,922,406.
OTC Markets Group Inc. (OTCQX:OTCM), the operator of financial markets for 11,000 US and global securities, announced that Arizona Metals Corp. (CVE:AMC) (OTCQX:AZMCF), a gold and copper exploration company with headquarters in Toronto, Canada, has qualified to trade on the OTCQX Best Market and has today upgraded from the OTCQB Venture Market. The OTCQX Market is designed for established, investor-focused US and international companies. To qualify for OTCQX, companies must meet high financial standards, follow best practice corporate governance, and demonstrate compliance with applicable securities laws. Graduating to the OTCQX Market from the OTCQB Market marks an important milestone for companies, enabling them to demonstrate their qualifications and build visibility among US investors. Marc Pais, CEO of Arizona Metals Corp., commented: "We are pleased to trade on the OTCQX Market, which will provide increased accessibility and liquidity for US investors. The timing coincides well with our Phase 2 drill program at the Kay Mine, which began two weeks ago. We expect to release a steady flow of drill results over the coming months. We are expecting to close an over-subscribed private placement of C$10 million later this week, which will put us in a very strong financial position to complete an aggressive drill program. We will issue another press release on closing of the financing."
KULR Technology Group, Inc. (OTCQB:KULR) , a leading developer of next-generation thermal management technologies, has announced that its co-founder and chief executive officer, Michael Mo, recently participated in a live interview on the "Big Biz Show," an Emmy-award winning nationally syndicated TV and radio show. A replay of the interview is available for viewing on the company's website at https://kulrtechnology.com/videos.