PlantX plant-based cosmetics section of online store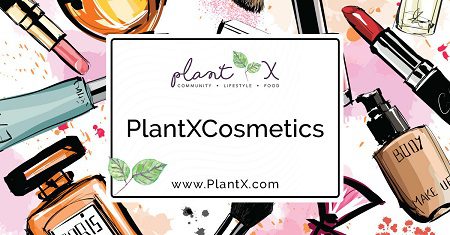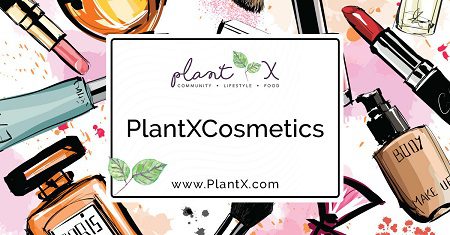 PlantX plant-based cosmetics section of online store. Vegaste Technologies Corp. (the "Company" or "Vegaste") (CSE: VEGA) (Frankfurt: WNT1), is pleased to announce that the Company's e-commerce platform www.PlantX.com will begin featuring plant-based cosmetics products from Odacité
The addition allows PlantX, the digital face of the plant-based community and the one-stop-shop for everything plant-based, to further expand its category verticals.
Which includes or will soon include plant-based vitamins and supplements from Stay Wyld Organics, pre-made meals from LA-based chef Gregg Drusinsky, groceries like Mid-Day Squares plant-based chocolate bars and Minor Figures oat milk, and the Company's own PlantX Canadian glacial water.
PlantX's new cosmetics section https://plantx.com/cosmetics/ will offer consumers plant-based skincare products derived from botanical extracts as opposed to the chemical compounds, toxins and synthetics found in traditional cosmetics.
The site's selection of skincare products will be of natural origin including fragrances and colorants. The Company will launch with plant-based products from Odacité followed by products from Earth Kiss, Clearly Natural and The Honest Company with plans to add many more.
Odacité came to life when founder, Valérie Grandury, wanted to stop exposing herself to the potentially harmful ingredients found in mainstream health and beauty products, starting with skincare.
Unwilling to sacrifice performance for the sake of purity, she had the daring to combine the best of two worlds: the research and expertise associated with French skincare with the healthy and green California lifestyle.
Odacité hand-selects each ingredient in its products to ensure sustainability, freshness and quality and promises results-driven, GMO-free and cruelty-free skincare products.
"We are very excited to launch PlantX's cosmetics section, as we believe it is a massive vertical for a plant-based company," said Julia Frank, Vegaste's CEO. "Offering cruelty-free skincare products that are free of toxins and chemicals is very important to us."
"As a skincare company based on clinical phytotherapy and seed-to-skin remedies, we couldn't be more excited about partnering with PlantX, the digital face of the plant-based community," said Rheana McKim, Odacité Key Account Executive – North America. "We can't wait to discover new recipes and restaurants on PlantX.com."
Since its inception in October 2019, the Company's PlantX platform has quickly emerged as an industry leader. As the fledgling plant-based sector continues its explosive growth, the Company will be at the forefront by continually evolving and delivering new ways to expand PlantX.
PlantX plant-based cosmetics section of online store
With its forward-looking, cutting edge approach, the Company will continue to secure significant partnerships across North America while exploring innovative ways to expand both its e-commerce capabilities and digital resources to help educate, inspire, and uplift consumers.