PlantX stock shows signs of major long-term recovery, unique plant-based opportunity for investors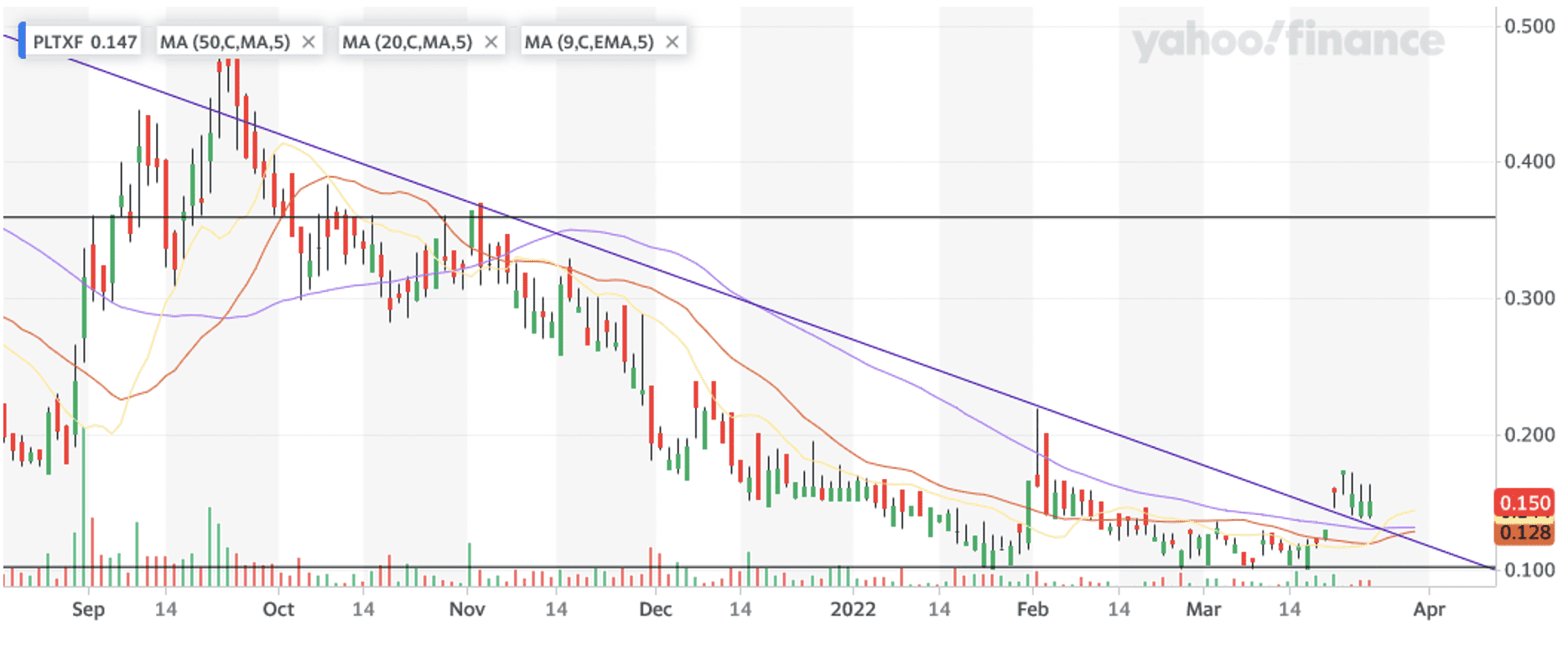 PlantX Life Inc. (CSE: VEGA | OTCQB: PLTXF) stock has been declining since November 2021. The stock briefly recovered in early February before plummeting nearly 40% on March 07. The stock has since then recovered and is now trading at the same level as it was two months ago, at $0.15. The recent quarter's launch of new features, partnerships, and financial performance all point to a positive outlook for the company, and several technical indicators are also turning for the better, indicating that the current level may represent a buying opportunity based on the improving fundamentals as well as technical.
Recent Developments
PlantX is an e-commerce platform that serves as a one-stop-shop for all things plant-based, with over 5,000 vegan products, meal, and indoor plant delivery services, and plans to expand its product lines to include cosmetics, fashion, and its own water brand. Thanks to its huge selection of plant-based products, the company is progressively becoming the go-to plant-based brand and is called the digital face of the plant-based community.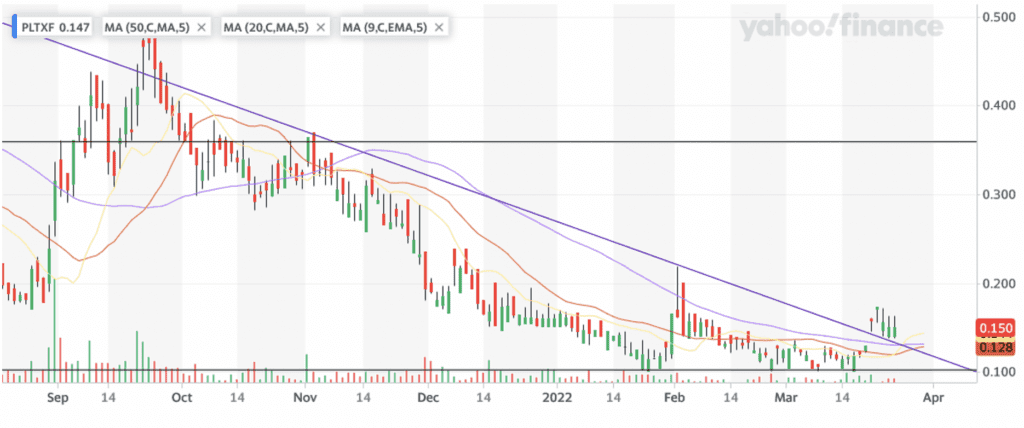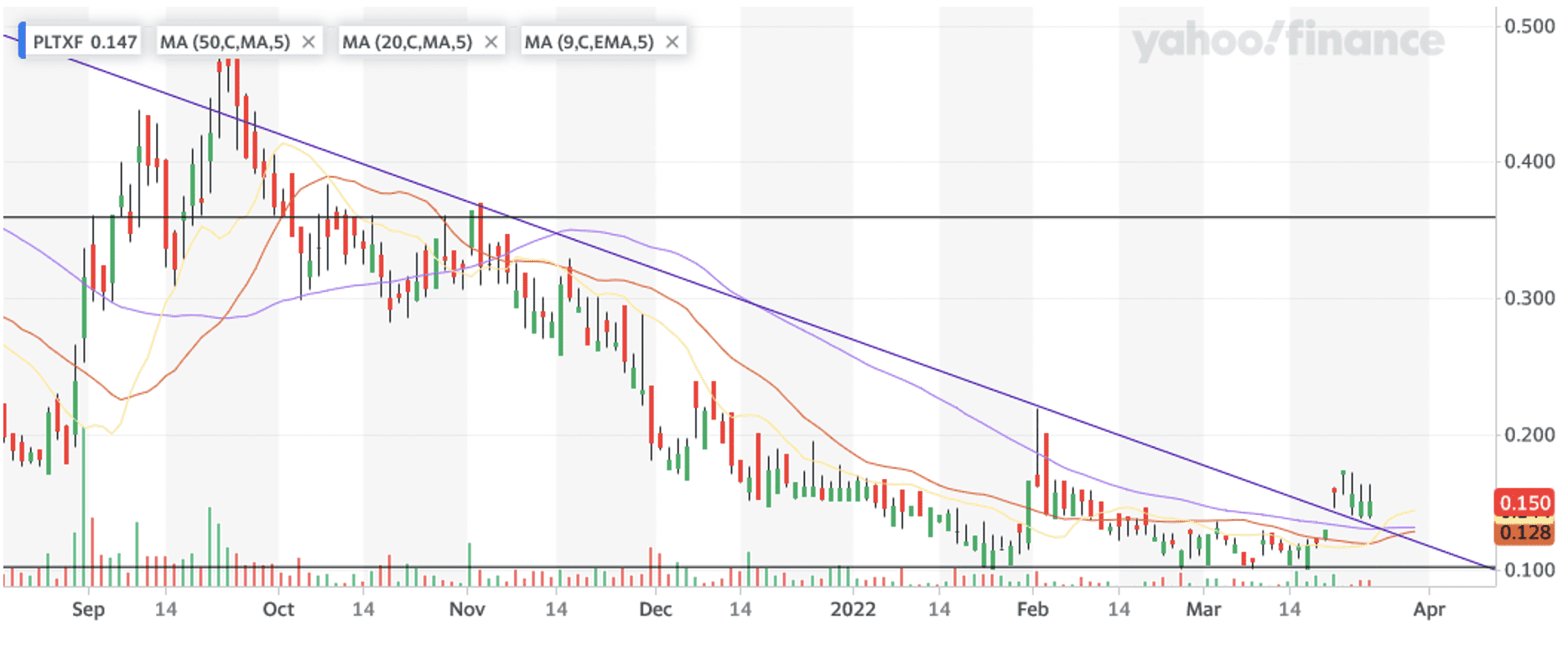 Last year, the company launched PlantX Shop, an app designed to improve customer engagement and satisfaction that includes a QR code scanning capability that allows customers to self-checkout in all XMarket retail stores, improving the speed and efficiency of the checkout process. Customers can also use the App to access the XFood program, which is a meal delivery service that also offers a variety of plant-based recipes. All the items in the recipe are linked to PlantX product bundles that users can buy directly from the store.
In an effort to improve its e-commerce capabilities, the company announced on March 16 the launch of same-day delivery for its grocery products in Ottawa and Toronto, with distribution handled by third-party delivery apps. PlantX also announced a strategic partnership with BESTIES Vegan Paradise ("BESTIES") to redesign and rebrand its XMarket brick-and-mortar stores in Venice and Hillcrest, California, as BESTIES. BESTIES is also a leading brand in the plant-based industry, having been named the "Best Grocery Store" in the VegNews Veggie Awards for the past two years.
The company reported a strong third-quarter 2022 performance, with revenue of more than C$2.7 million, a 201% increase over the same period last year. PlantX is rapidly expanding in the burgeoning plant-based food market, which is expected to reach $161.9 billion by 2027.
PlantX Stock Forecast
PLTXF Stock maintains its current trend of $0.15 to $0.17, the stock is likely to trend higher in the coming days. With both short and long-term moving averages indicating a positive outlook for the stock, an inflection point might be near. The 20-day moving average is expected to break above the 50-day moving average by the end of the next week. The resistance is at around $0.20, and successfully breaking through this level could help PlantX stock reach new highs.