Vegan Stocks to Invest In: Public Companies [UPDATED LIST]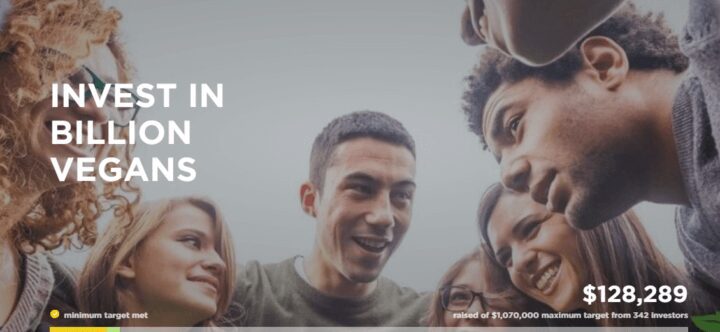 Whether you want to support vegan companies, or you'd just like to get involved in a rapidly growing market, investing in vegan stocks is a good way to do it.
There aren't a ton of publicly traded vegan companies, but I've created a comprehensive list of your options.
You basically have 3 options to invest in vegan businesses, based on your budget, and level of risk/reward that you're after.
Invest in a public vegan company – There are some vegan companies with public stocks. I've listed several on this page.
Invest in a public semi-vegan company – Some companies with public stock own several brands, some of which are and aren't vegan. Not my preferred option, but you can consider it.
Invest in private vegan businesses/startups (for advanced investors) – Investing in private vegan businesses is an option, but these are not typical stocks that you can buy and sell whenever you want. I'll go over your options to find these in this post. These are the highest risk and reward because you're getting in the ground floor.
Table of Contents
Publicly Traded Vegan Stocks
This is probably my preferred option for investing, but there's also a limited amount of companies that fall into this category.
The companies below aren't necessarily outspokenly vegan, but they only sell vegan products as far as I can tell, and are listed on a public stock market.
A few markets and companies I'm keeping my eye on, but you can't invest in yet:
Oatly – Currently looking at a 2021 IPO, they've hired Morgan Stanley, JPMorgan Chase and Credit Suisse to manage the offering.
Natural Order Acquisition Corp. (NOACU on Nasdaq) – A relatively new company which exists to acquire plant-based food companies. It's planning to raise 250 million from its IPO, but hasn't announced a date. It won't be anytime soon, but I'll update this page as details become available.
Pea protein. Right now, there are no pea protein companies on public stock markets (unfortunately, Beyond Meat's pea protein supplier – Roquette – is family owned), but that will likely change in the future.
Egg alternatives. The most well-known vegan egg maker – JUST – has announced that they are looking to go public. However, they want to become profitable first, so this could be a year or two away. I'll add any updates to this page.
Laird has filed for a proposed IPO, from what I can see, all their products are vegan. It typically takes 1-2 years from this stage to get to the actual IPO, but you might want to keep your eye on it.
Nabati plans to go public on the Canadian Stock Exchange – Nabati is a Vancouver-based company that makes a variety of plant-based meat alternatives and desserts like cheesecake.
These are not in a particular order, but I typically add any new ones to the top unless there's a reason not to.
Stock Exchange: NASDAQ
Listing: AMRS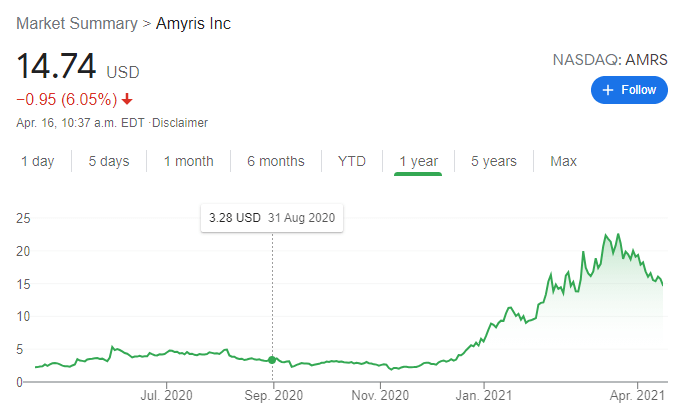 Amyris makes a variety of plant-based sweeteners and fragrances.
From what I've been able to dig up, I believe all their products are vegan (and they don't test on animals).
Stock Exchange: TSX
Listing: GBLY
Globally Local is a relatively new vegan fast food restaurant chain in Canada that's expanding rapidly.
Its parent company, Globally Local Technologies Inc., went public on the TSX without an IPO. From what I can tell, the parent company essentially supports the Globally Local restaurants by focusing on the technology aspect of developing plant-based meat and dairy alternatives (i.e. also vegan).
Agronomics Limited
Stock Exchange: LSE

Agronomics Limited is traded on the London Stock Exchange and nowhere else as far as I can see.
Formerly known as Port Erin Biopharma Investments, the investment company has rebranded to focus on identifying promising lab grown meat companies to invest in on behalf of shareholders.
Whether or not you consider cultivated meat to be vegan is up to you.
Agronomics' current portfolio consists of holdings in companies like:
Mosa Meat
Live Kindly
Bond Pet Foods
CellX
and more…
MeaTech
Stock Exchange: NSE
Listing: MITC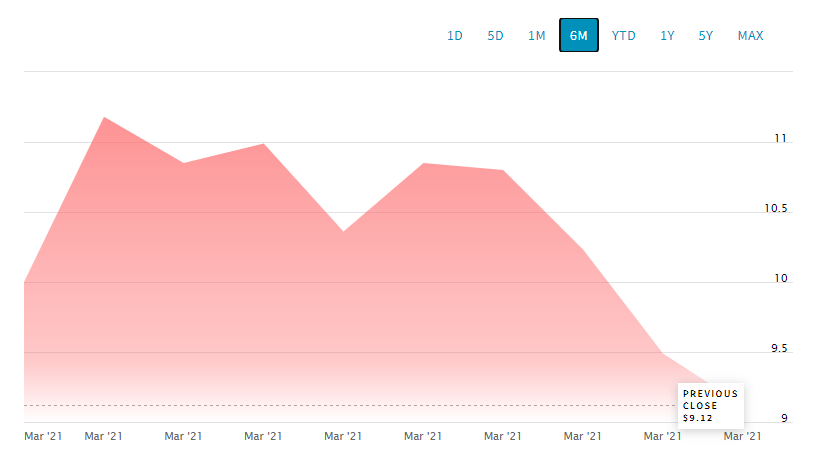 MeaTech is one of the leaders in cultivating lab-grown meat.
After a March 2021 IPO, you can now buy stock through their Nasdaq listing.
Plantx Life Inc (VEGA.CN)
Stock Exchange: CSE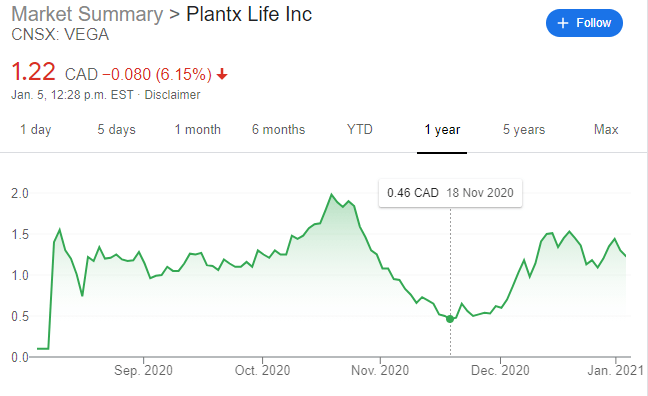 PlantX is an online shopping platform featuring a wide variety of plant-based foods. They carry brands like Oatly and Beanfields, and seem to be growing fast.
They went public in 2020 on the CSE, and their stock has been up and down quite a bit since then.
I've only recently learned of the company, so I can't add too much here. If you have thoughts on the potential of PlantX, feel free to share them in a comment at the bottom of this page.
Stock Exchange: CSE
Listing: EATS
Eat Beyond Global Holdings started offering common stock on the Canadian Stock Exchange as of November 17, 2020.
This is a holding company investing in plant-based meat alternatives.
Their stated goals are to acquire equity in global companies in the following major sectors:
Plant-based proteins
Fermented proteins
Cultured proteins/agriculture (I read that as lab-grown meat)
Cell agriculture
Beyond Meat (BYND)
Stock Exchange: Nasdaq
Listing: BYND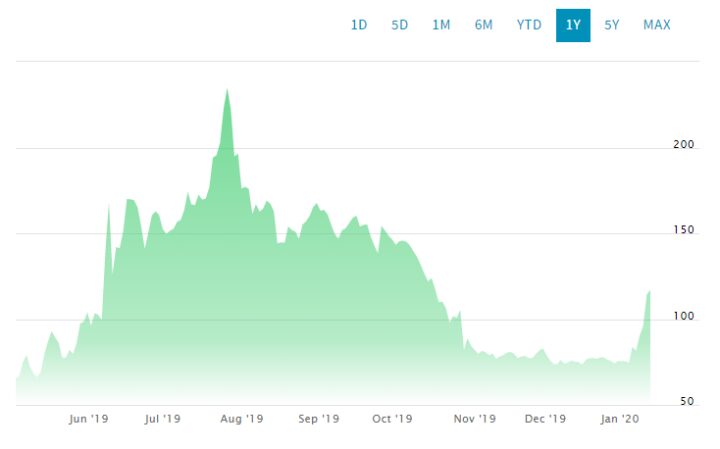 Beyond Meat is the first big plant based meat alternative company that has gone public.
It offered its IPO at the beginning of May 2019, and got off to a strong start before hitting a rough patch.
It's hard to know whether or not this meatless meat company is a good investment. On one hand, it looks like Beyond Meat is only going to continue to grow at a rapid pace. But on the other hand, many experts have been quick to point out that the share price is quite high for its current earnings.
Stock Exchange: CSE (Canadian Securities Exchange)
Listing: VERY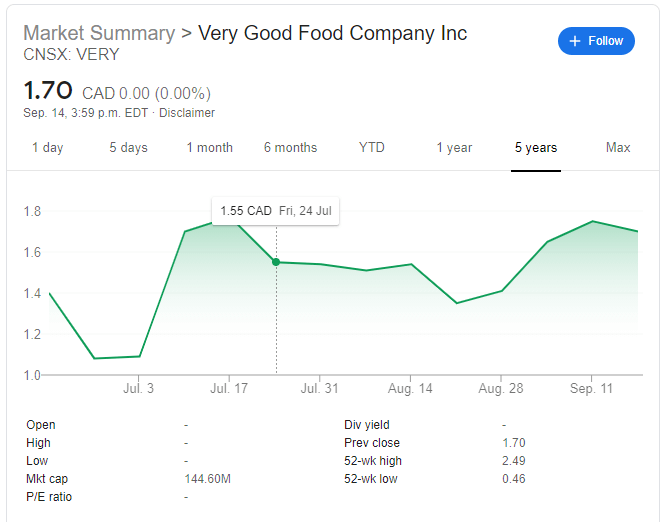 The Very Good Food Company is a Canadian company that makes a variety of plant meats.
They went public in 2020 on a Canadian stock exchange, after growing rapidly over their first 3 years of business.
With plans of expanding into the U.S. market, there's a lot of room to grow. They've also been busy acquiring other companies like The Cultured Nut (who makes plant-based cheeses).
Stock Exchange: NYSE
Listing: INGR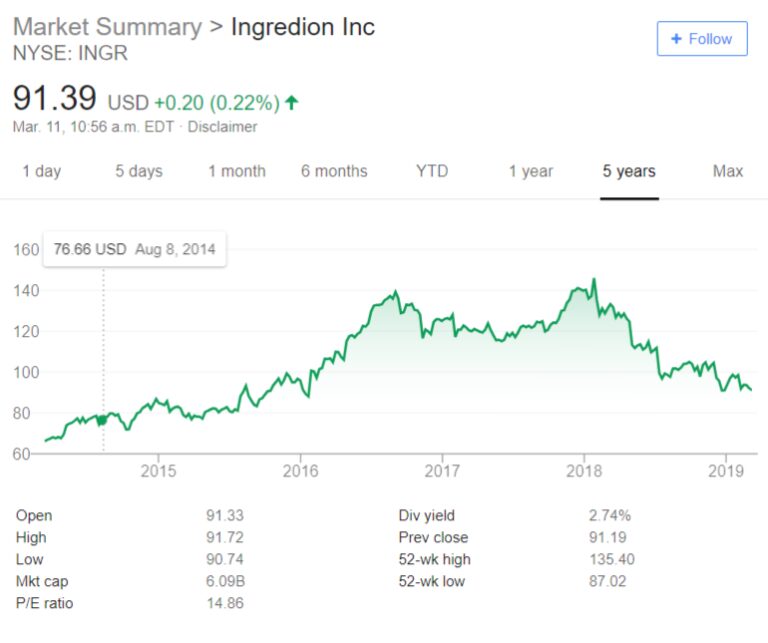 Ingredion doesn't make food products directly, but they are a massive company that supplies certain ingredients to food manufacturers.
This includes, oils, sweeteners, starches, and grains, among other things.
Most importantly, all their products are plant-based. It's tough to find specifics, but I believe they don't use any animal products either.
The company was also named as one of the 2019 World's Most Ethical Companies by Ethisphere (and for the 6 years before as well).
Stock Exchange: STO (Stockholm Stock Exchange)
Listing: AAK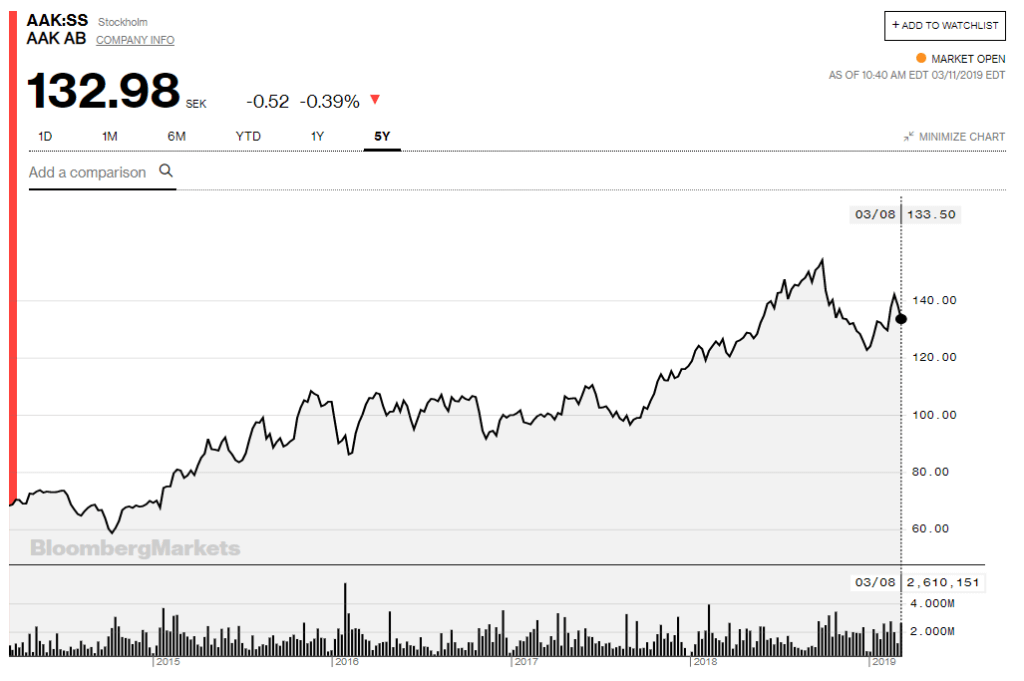 It's a bit hard to tell from their website, which is loaded with nonsense buzzwords, but AAK sells oils and fats.
Their products do appear to be vegan, but I'm not super confident about that. They likely are, but I'm not 100% sure.
They do focus on sustainable and responsible sourcing, which are very much in line with vegan principles.
Note that AAK is on the STO. If you live in North America or somewhere beyond Europe, you can still invest in it if you want, but only certain investing platforms will let you. A quick call to whatever bank you use is the easiest way to find out.
Stock Exchange: STO (Stockholm Stock Exchange)
Listing: SENZA

This is the coolest company in terms of what they do in my opinion.
SenzaGen's purpose is to make it possible to eliminate animal testing for allergenic tests. They make a big difference in the cosmetic, dyes, and pharmaceutical industries.
It's another one listed on the STO, so you might need to contact your investing bank and find out if you're able to buy stock.
Stock Exchange: STO (Stockholm Stock Exchange)
Listing: SIMRIS ALG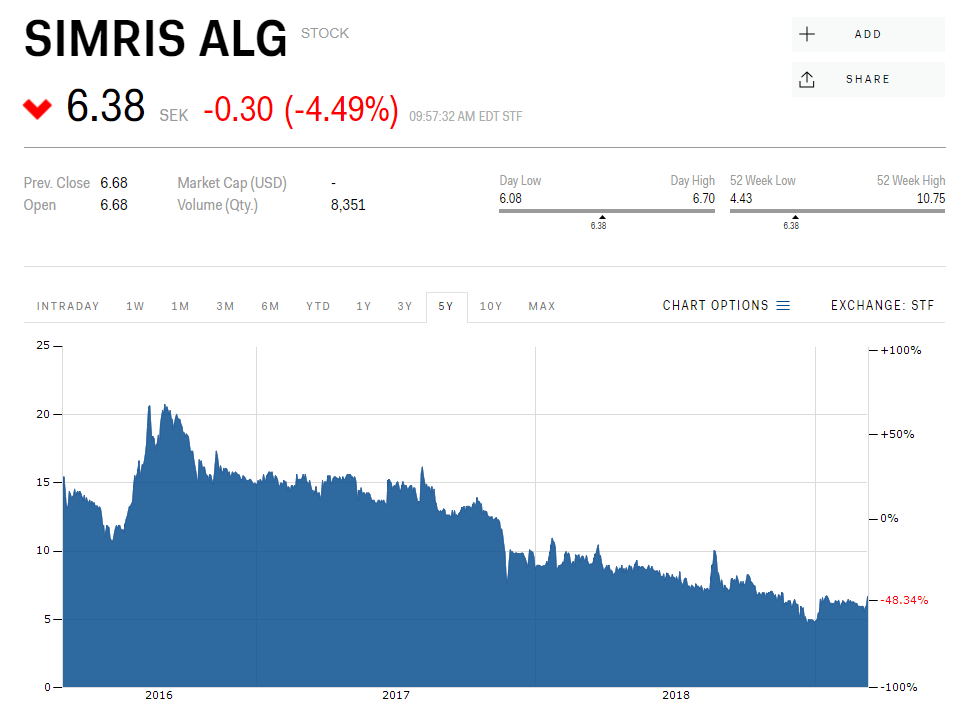 Again, Europe is leading the way in plant-based foods.
Simris makes vegan omega 3 supplement from algae, which is the best plant source of omega 3s. They make a few other algae-based products.
Their packaging and branding is beautiful, so hopefully they will do well in the future.
Stock Exchange: CSE
Listing: MEAT
Modern Meat is a British Columbia based startup that makes plant-based meat (not too different from Beyond Meat).
They went public in late 2020 on the CSE.
I haven't actually seen Modern Meat products available here in Ontario (Toronto area), which I suppose means there's a lot of room to expand if their products are truly high quality.
Stock Exchange: TSX Venture Exchange (Canada)
Listing: BABY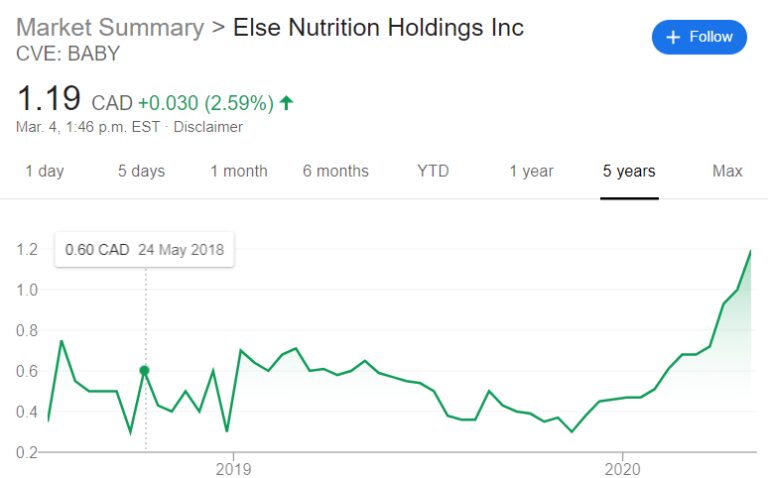 Else Nutrition makes plant-based infant and toddler formula. This is probably the closest you'll find to a vegan penny stock.
While their products aren't clearly labelled as vegan, there are some mentions of their products all being "vegan" on their website and a few news articles that I found.
There are no obvious animal products in the ingredients they use, but some like "l-carnitine" that could technically come from plant or animal sources.
Total Produce PLC
Stock Exchange: LSE
Listing: TOT
Total Produce is one of those companies that don't have a vegan philosophy, but only sell vegan products.
They sell a variety of fruits and vegetables.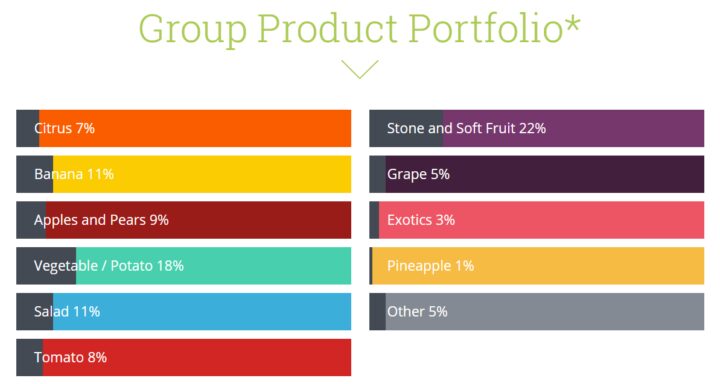 It's also listed on the Irish Stock Exchange in addition to the London Stock Exchange.
Archer Daniels Midland
Stock Exchange: NYSE
Listing: ADM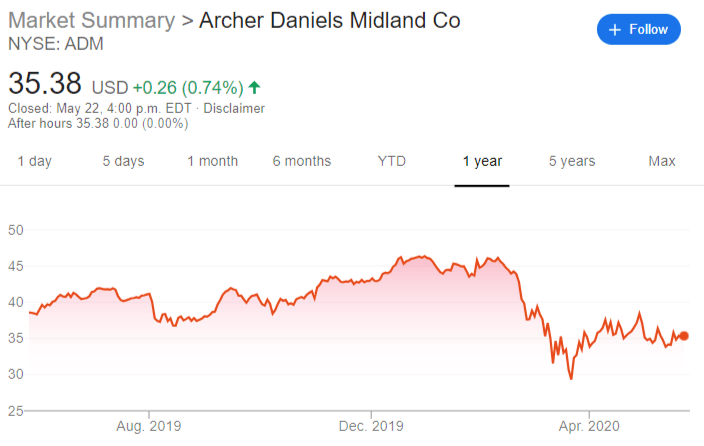 Archer Daniels Midland is another agriculture company, similar to Bunge (listed above).
They make and sell a wide variety of plants (i.e. crops) like soy, wheat, nuts, oils, etc.
While all their products are vegan, it's not exactly a "vegan company," in the sense that they sell food directly to farms that support animal agriculture.
Stock Exchange: NYSE
Listing: BG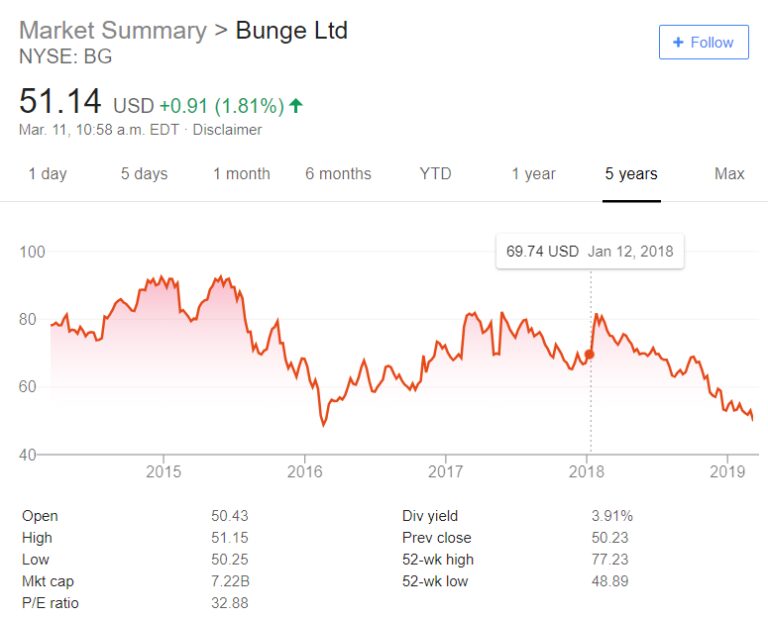 Bunge owns several brands which sell oilseeds, grains, and sugarcane across the globe. Their products all appear to be plant-based as far as I can tell.
However, note that Bunge does sell "animal feed", so even though Bunge's products themselves are vegan, they are tangentially involved in animal agriculture. It's not a huge deal to me, but it is an issue for some, so be aware of it.
Another potential issue is that Bunge is rated as the worst soy trader in terms of sustainability. That's a tricky thing to draw the line on, and every vegan will have their own conclusion. So I'll leave Bunge on the list, but you should be aware of this before investing in them.
Stock Exchange: NYSE
Listing: VEGN
It's come to my attention that despite the name of this ETF and the marketing they do, I don't think many would consider it a vegan investment opportunity.
Their stated goal is to invest in companies not actively hurting animals or the environment:
The Index screens 500 of the largest US listed companies to exclude companies that derive more than 2% of their revenues from products or services directly related to prohibited activities
That all sounds good, but the majority of the stocks they invest in have absolutely nothing to do with veganism. See the "annual report" on their website if interested in the specific companies.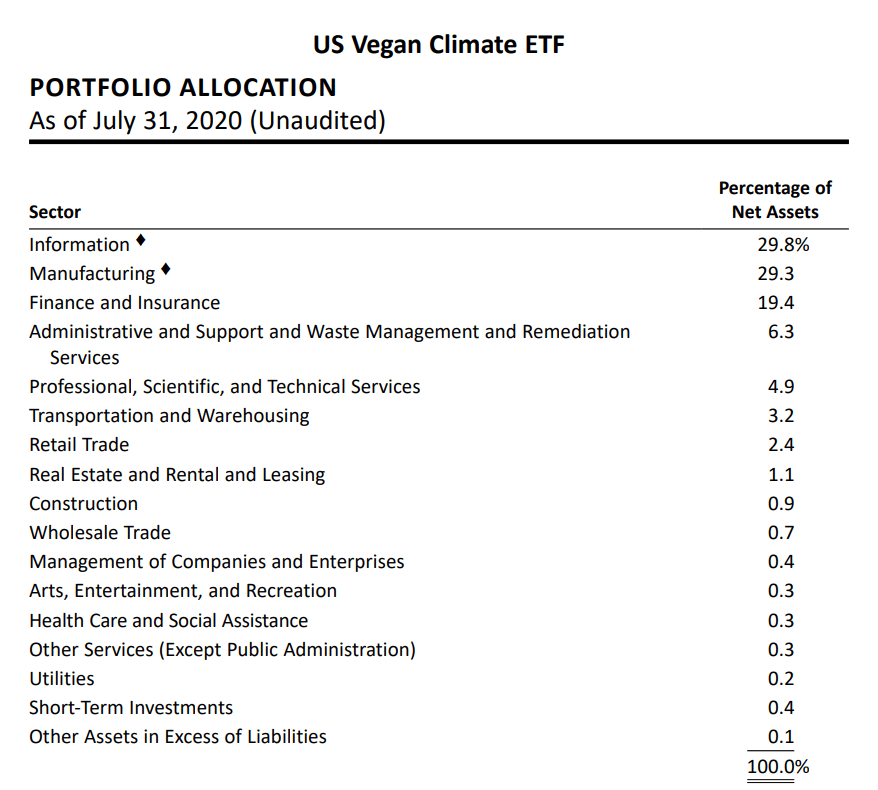 While they do have some shares in vegan companies like Beyond Meat, a huge portion of the portfolio is dedicated to tech and finance companies (e.g. Facebook and Apple).
I guess they're technically "vegan" companies, but they sure aren't what you think about first.
There are also some companies like BlackRock, who have done a lot of greenwashing to say they're slowly focusing on sustainability, but the impact of those promises are questionable.
I left this on the list because most vegan investors are sure to come across it. I wouldn't really consider it a vegan company (at least not right now), but you can make your own decision.
Semi-Vegan Publicly Traded Stocks to Invest In
Again, there aren't many vegan options in the stock market, but here they are.
Otsuka Pharmaceutical (OPC) – Owns Daiya
Daiya is a Canadian company that was acquired by Ostuka pharmaceuticals in 2017. You can't invest directly in Daiya, but you can invest in Otsuka (OPC on the Tokyo Stock Exchange).
Most of their portfolio consists of medical companies, so I'm not sure why they wanted to buy Daiya. And yes, I've triple-checked that I have the names and right companies here.
If you're not familiar with Daiya, they make a variety of vegan dairy alternatives. The quality of their cheese substitutes has consistently gotten better over the years (and are a decent vegan source of calcium).
While Daiya is a vegan company, I'm not sure many would consider Otsuka Pharmaceutical to be one.
Medicine is a bit of a grey area for vegans, since animal testing is often involved, but you can argue that it's "necessary" in many cases. So I'll let you decide how you feel about that.
Tofutti Brands Inc. (TOFB)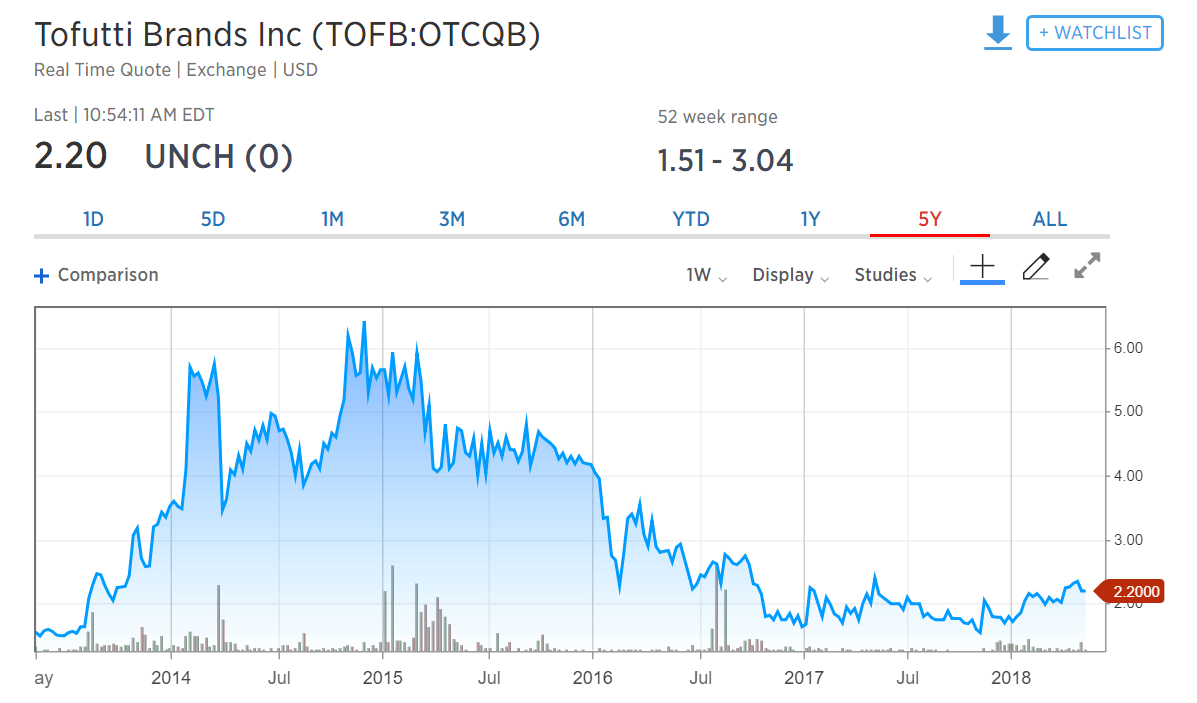 Tofutti makes soy-based, dairy-free frozen desserts.
Note that while most of their products are vegan, not all of them are.
It's an over the counter stock, so you can buy shares in it, but as you can see from the chart above, they haven't done so great in recent years.
Kohlberg Kravis Roberts (KKR)
Stock Exchange: NYSE
Listing: KKR
This is a bit of a tricky one, I'll do my best to summarize it:
KKR is a global investment company. They invest in real estate, energy, credit, food, etc.
KKR acquired Upfield in 2017
Upfield owns several brands that manufacture plant-based products, including: Violife, Flora, Becel, Country Crock, and others. See more Upfield brands here. I'm not certain if they are 100% vegan friendly, but they're pretty close.
I would consider Upfield to be a vegan company, but probably not KKR because they invest in just about every industry (it's hard to track down specifics since they invest through hedge funds and partners).
I thought it was worth including here though.
Hain Celestial Group (HAIN)
The Hain Celestial Group owns several "natural" and organic food companies. You might recognize a few:
Celestial seasonings
Earth's Best
Health Valley
Hain Pure Foods
FreeBird chickens
Plainville Farms (Turkey)
HAIN owns several vegan companies, but also own companies who slaughter chickens and other animals. So you're not strictly supporting vegan companies if you invest in HAIN, but I'll leave the decision to you.
Conagra (CAG)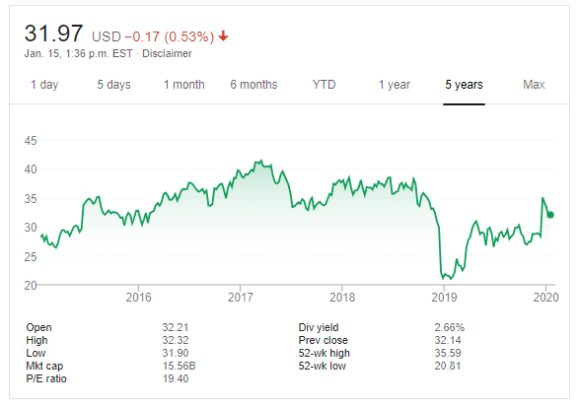 Unfortunately, there's no Gardein stock symbol.
However, Gardein was purchased by Pinnacle foods, which was then acquired by Conagra, which owns a ton of food brands (some vegan, some not).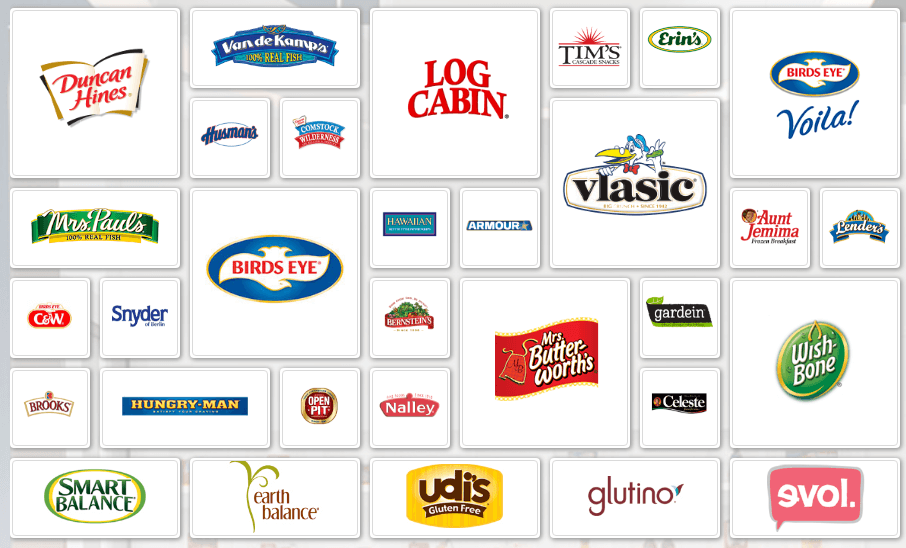 As you can see there are plenty of non-vegan brands that they own as well like Duncan Hines and Mrs. Pauls.
That's really it for even vaguely vegan-related public companies right now.
Can You Invest in Private Vegan Companies?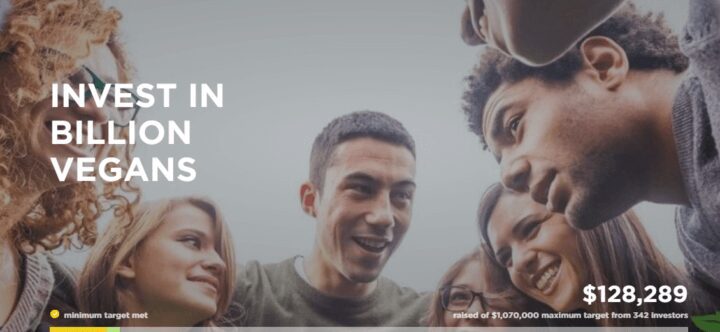 It's tricky to invest in private companies (not listed on the stock market).
Startups and small businesses need money to launch or grow, but can't go public. So they either turn to angel investors and venture capitalists (which are typically millionaires), or to crowdfunding platforms.
Investing in these companies is an option, but most investors don't know about it.
On crowdfunding platforms like Wefunder (which is awesome), you can invest in any (reasonable) size and buy equity of vegan companies you like (note that not all companies there are vegan). This method is time consuming, and there are limited opportunities to invest, but there are some.
A few people have launched startups to connect vegan businesses that need investments to vegan investors (that don't need to have a ton of money to invest) in the hope of finding the next Beyond Meat before it gets big.
One option I'll be keeping a close eye on is lab grown meat companies (a bit controversial on if lab grown meat is vegan or not right now though). If I spot any interesting opportunities, I'll add them to this page.
Frequently Asked Questions About Vegan Investing
Here are some questions I often get emailed about. If you have any other questions that I might be able to help you with, feel free to get in touch.
How do you find out about new vegan stocks?
The best way to track new vegan stocks is to use Google Alerts. I have a few alerts with different variations of "vegan stocks" and "vegan IPO" that I monitor.
New vegan stocks don't come along often, so don't expect to get many alerts. However, I update this page when they do.
Is Impossible Burger publicly traded?
Currently, Impossible Foods (which manufactures the Impossible Burger) is a private company. However, the demand for their products continues to grow fast, so it may go public in the future.
Will Impossible Foods ever go public?
Impossible Foods has raised over a billion dollars over several rounds of funding so far.
While there's no guarantee, it's highly likely that Impossible Foods will go public at some point, just like Beyond Meat.
How do vegans invest?
There aren't too many options for vegan investors. You can either invest in individual companies (like the ones on this page), or stick your money in a vegan ETF (not many to choose from at the moment).
Who owns vegan brands?
Many vegan brands are owned by larger food brands (that aren't vegan). This includes companies like Conagra (owns Gardein) and Hain Celestial (owns Yves).
Can you invest in Tofurky?
Tofurky is a line of vegan meat substitutes made by Turtle Island Foods.
Since Turtle Island Foods is a completely private company at the moment, you cannot invest in it. Considering it's been able to grow organically without raising outside capital, it's unlikely that this will change any time soon.
How do IPOs work?
A common sentiment I've heard is not wanting to miss out on new vegan stocks.
I fully understand the excitement, but you have to realize is that it takes a long time for stocks to go public if they choose to pursue an IPO.
For example, Beyond Meat hired a law firm to conduct their IPO in October, 2018. The IPO didn't actually happen until May 2nd, 2019 – about 8 months.
Sometimes it takes longer, sometimes shorter.
During the IPO, not everyone can invest. You're not going to be able to open an investment account with $1,000 and buy shares. Typically you need to:
Have a large account.
Have a broker who received an allocation of IPO shares.
Be a frequent trader.
After the IPO is complete, the stock will be listed on the market (usually 7-10 days after) where it can be purchased like any other stock.